This year I will be spending my holidays with my No. 2 Human down in my home county of Wexford enjoying beach walks, farm sniffs, long naps infront of the fire and sharing chewies with my bud Cuddles. As relaxing as any Irish dog could want. Except when this Irish dog is feeling adventurous, oh yes, last Christmas I spent my holidays on a grand adventure to... CANADA!
I had a grand time, I ran my way through airports (there may have been a pooping incident while racing to our next flight in the Vancouver airport, but I won't mention who was responsible...), I went Christmas tree shopping, drove on the wrong side of the road, sniffed my way around a lovely island, met my Canadian Pug cousins Mika and Livvy and got spoiled rotten Christmas Day!
I had my photographer document this great adventure for all to see, check them out below!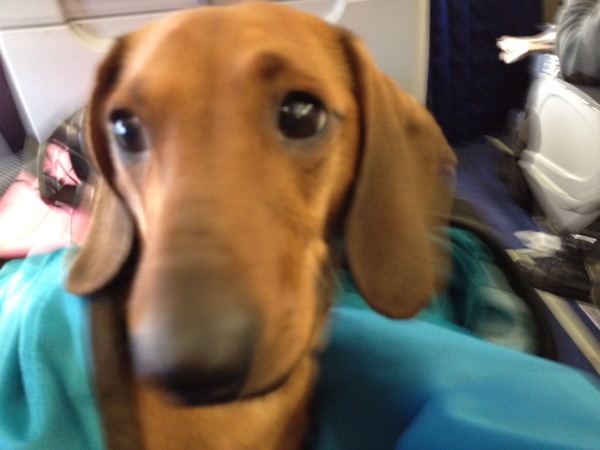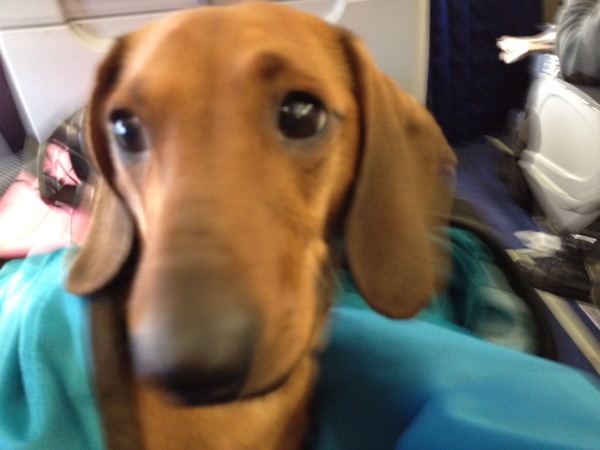 First stop, Dublin Airport! This was great, why am I not pushed around on a trolley everywhere I go?!
For the record, I object to this portion of the trip! No. 1 didn't have to jump on the scales, this is just undignified for a sausage dog!
This sausage dog can sleep anywhere, even under an airplane seat!
Hanging out in Frankfurt airport, I met some lovely new friends waiting for my next flight, people just can't resist me!
My trusty best bud Barkley came along for the adventure, what's a holiday without friends?
Check back for more about my adventure soon!